Minimally Invasive Surgery Procedures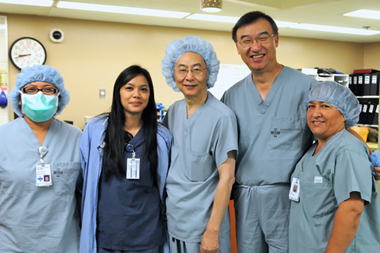 Here at Advance Surgeons MIP, we specialize in Minimally Invasive Surgery Procedures also known as Laparoscopic Surgery for the following conditions:
Colon Cancer
Diverticulitis
Ulcerative Colitis
Crohn's Disease
Splenectomy
Adrenalectomy
Acid Reflux/Heartburn
Abdominal Wall Hernias
Gallstones
Appendicitis
Testimonials

Jason G - Los Angeles
"My hernia repair surgery went exactly as you explained to me and I feel so much better now. I was able to go back to work in a few days, thank you for taking such good care of me!"


Melissa R - Monterey Park
"There is no question that I was glad to have the minimally invasive colon surgery over the open procedure to treat my colon cancer. A shorter recovery time and less pain definitely aids in your general outlook."
Donald T - Pasadena
"My surgeon educated me about the benefits of a laparoscopic procedure and said I may have less pain, less scarring, and a quicker recovery. I'm so glad I had it done and now I'm doing great."