Lung-Ching Lee, M.D.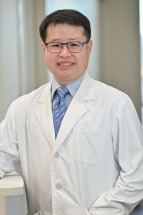 Languages Spoken
English, Mandarin Chinese
Undergraduate
University of California, Los Angeles, CA Bachelor of Science in Biochemistry 2004
Medical School
Medical College of Wisconsin Medical Doctorate (May 2010)
Internship & Residency
Lehigh Valley Health Network General Surgery Resident (June 2010-2015)
Fellowship
Lehigh Valley Health Network Surgical Critical Care Fellow (June 2015-June 2016)
Licensure
State of California
Board Certification
American Board of Surgery - General Surgery , 2016
American Board of Surgery - Surgical Critical Care, 2016
Area of Expertise
Open and minimal invasive procedures for abdominal wall hernia, gall bladder disorders, appendicitis, colon cancer, alimentary tract procedures, gastrostomy tube placement, tracheostomy, hemorrhoids. Surgical critical care, trauma, and acute care surgeries.